Immerse Yourself in the Fun Events at Kick Back Ranch and Nearby Montgomery, Alabama
Discover a Calendar Full of Exciting Happenings and Unforgettable Experiences
Kick Back Ranch & Event Center is more than a serene haven for relaxation – it's a vibrant hub of thrilling events, both on our property and in the nearby Montgomery area. Here, we constantly host various exciting events, including BBQ cookouts, outdoor movie nights, and fishing tournaments, offering fun for all ages.  Venture into Montgomery, Alabama's capital city, to discover a bustling event calendar. With a rich blend of history, arts, cuisine, and more at local festivals and gatherings, the city is where Southern charm and modern vibrancy intersect.
Our Happenings page is regularly updated with upcoming events. Whether planning a future visit or already with us, this is your one-stop resource for all the excitement. With the array of events at Kick Back Ranch & Event Center and Montgomery, Alabama, prepare for an unforgettable journey filled with fun and discovery.
Savor the Sea at Montgomery's Inaugural Oyster Festival
Ready your palate for a seafood adventure as Montgomery hosts its inaugural Oyster Festival in Old Alabama Town. On September 16, 2023, from 3 PM to 7 PM, savor the delights of Alabama Gulf oysters. With dishes prepared by your favorite local chefs, this event promises an unforgettable culinary experience in a charmingly unique setting. Don't miss out on this oyster extravaganza!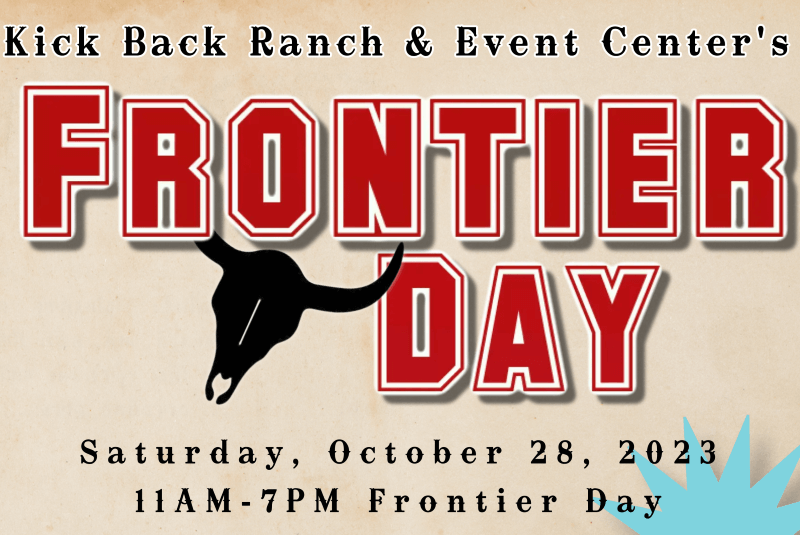 Frontier Day at Kick Back Ranch: A Day of Family Fun & Giving
Join us on Saturday, October 28, 2023, from 11 AM to 7 PM for Kick Back Ranch & Event Center's Frontier Day! This festive day promises endless family fun with games, face painting, a petting zoo, and so much more. Satiate your taste buds with a variety of offerings from food trucks and shop unique finds from local vendors. Come listen to some good ole Bluegrass music! And don't miss the highlight—our Boot Walk at 4 PM. Entry is just $5 per person, with children 3 and under admitted for free. Best of all, your participation benefits Cancer Research, making it fun for a cause! We look forward to celebrating with you.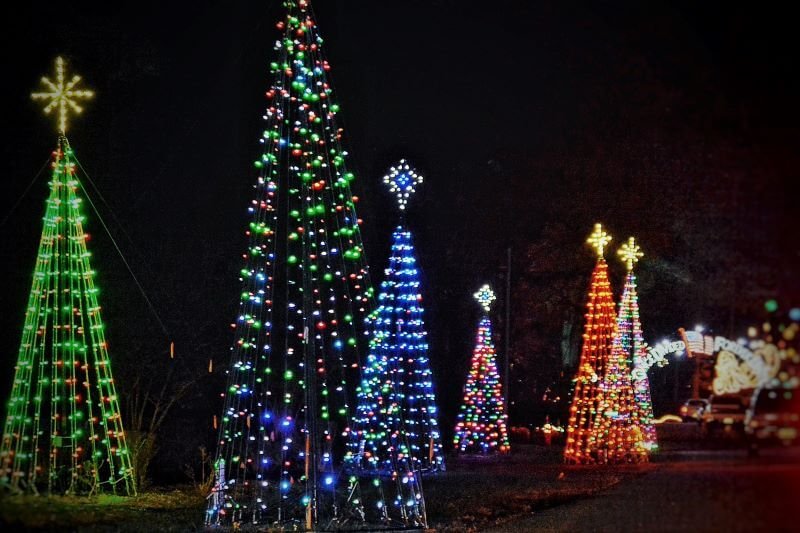 Lights, Animals, Santa: The Safari of Lights at Alabama Safari Park
Unleash your holiday spirit at Alabama Safari Park's Safari of Lights! Weekend nights December 15th through 24th, immerse yourself in a nocturnal wonderland, driving through thousands of twinkling lights that bring the Safari Park to life after dark.
After your enchanting drive, embark on an illuminated walk through the Candy Cane Forest and interact with our lovable farm animals in the petting area. It's the perfect time to hand-deliver those last-minute Christmas letters and capture a treasured family photo.