Welcome to Kick Back Ranch & Event Center, one of the best campgrounds near Montgomery Alabama. Considered one of the top RV Parks and top Alabama campgrounds in the state, our picturesque property is designed to offer families a perfect blend of relaxation, adventure, and unforgettable experiences. From a variety of cozy accommodations, including cabins, cottages, and RV campsites, to an impressive range of amenities and activities, Kick Back Ranch is the ultimate camping destination and Montgomery AL RV Parks in Alabama for families seeking to create cherished memories, unwind, and indulge in a world of fun and relaxation.
Kick Back Ranch offers a diverse selection of accommodations to suit every family's needs and preferences. Choose from our cozy Kick Back West cabins, delightful cottages, relaxing RV campsites, spacious Wagon Wheel Suites, and our beautiful Ada Estate Home. Each option is designed with your comfort and convenience in mind, ensuring a tranquil and enjoyable stay. Step into the rustic charm of our cabins or experience the modern comforts of our cottages. Whether you're seeking a cozy retreat or a home-away-from-home, Kick Back Ranch has the perfect accommodation to make your stay memorable.
Picture yourself surrounded by the breathtaking beauty of our five picturesque lakes. Lounge on the sandy beach of our largest lake, soaking up the sun's warm rays or taking a refreshing dip in the refreshing waters. Watch as your children build sandcastles or join them for a fun-filled swim. Our lakes offer endless opportunities for fishing, canoeing, or simply immersing yourself in the tranquility of nature.
Thrilling Water Slides and Swimming Pool
Prepare for excitement as you slide down our thrilling dual water slides, providing an adrenaline rush and unforgettable moments of laughter and joy. Our swimming pool offers a refreshing oasis for families to cool off and make a splash. Whether you're seeking thrills or relaxation, our water attractions are sure to leave a lasting impression.
Sports and Recreational Activities
Kick Back Ranch provides a range of sports and recreational activities to engage every member of the family. Challenge your loved ones to a friendly game of sand volleyball or basketball on our well-maintained courts. Explore the walking trails that wind through our wooded landscape, immersing yourself in the beauty of nature. Our property also features a playground where children can release their energy and enjoy the freedom of play.
Event Center and Hitching Post
Planning a special event? Our event center is the perfect venue for weddings, corporate gatherings, family reunions, or any memorable occasion. Experience the rustic charm of our event spaces and create lifelong memories surrounded by natural beauty. Additionally, our hitching post provides a picturesque setting for couples to exchange their vows, adding a touch of romance to your special day.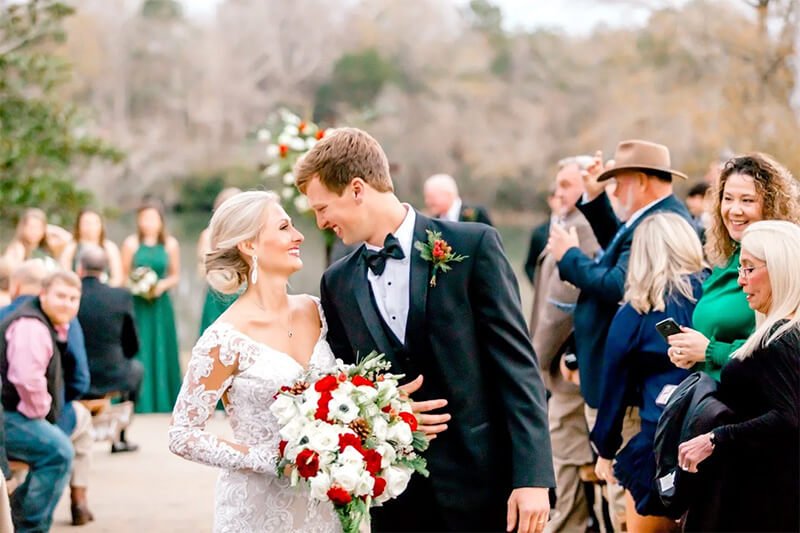 Cowboy Town and General Store
Step into the nostalgia of Cowboy Town, where an old-fashioned general store awaits. Browse through its charming offerings, from nostalgic memorabilia to unique treasures, and experience the simplicity of days gone by. This delightful addition to Kick Back Ranch adds a touch of whimsy and a chance to immerse yourself in the spirit of the Wild West.