Discover Endless Fun: Unique & Diverse Amenities at Kick Back Ranch
Embrace the perfect blend of recreation and relaxation at Kick Back Ranch. From the moment you step onto our property, you'll find an abundance of activities and amenities designed to entertain, inspire, and rejuvenate. Unwind by our tranquil lakes, challenge your family to friendly competitions, indulge in a serene hike, or just kick back by a cozy bonfire under the star-studded sky. Our diverse and unique amenities cater to every age, interest, and energy level, ensuring your stay is as engaging or restful as you desire. Here's a taste of the adventures and comforts awaiting you at Kick Back Ranch: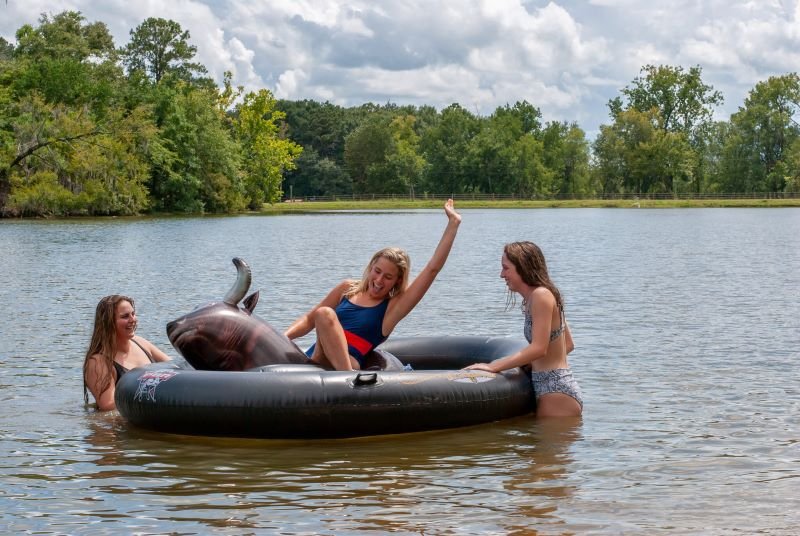 Imagine soaking up the sun on the sandy beach of our largest lake, fishing in the serene waters, or even taking a refreshing dip. You'll love the tranquility and the unforgettable memories you'll create here.
Get ready for a splash of excitement! Your kids will be thrilled as they zip down our water slides into our manmade, refreshing pool.  Beware: they may want to do this all day!
Enjoy the luxury of our pristine swimming pool, providing a separate oasis for a refreshing swim or a relaxing lounge on a pool float.
Sports and Recreational Activities
Delight in our range of activities perfect for family fun and friendly competition. From engaging in a lively game of sand volleyball or basketball to taking a leisurely walk along our scenic trails, we have something for everyone.
Cowboy Town & General Store
Step into a charming blast from the past at our Cowboy Town. With our well-stocked general store, you'll find everything from sweet treats to unique memorabilia that will remind you of your fantastic getaway.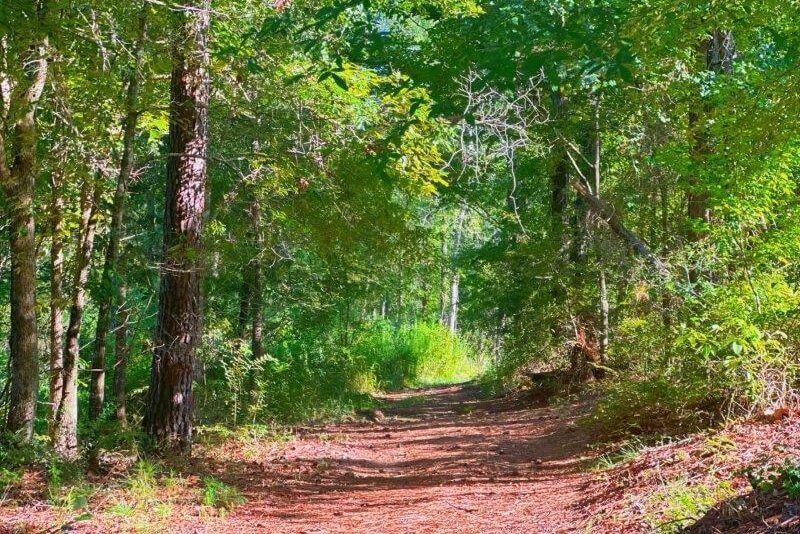 Experience the beauty of our terrain with our hiking trails.  You'll love the peacefulness of the natural surroundings as you explore our property.
We haven't forgotten your furry friends! They'll have a ball running and playing in our specially designated Dog Park.
Exploring our expansive ranch is a breeze with our golf cart rentals. Available to guests 21 and older with a valid driver's license, it's the perfect way to discover all the corners of the ranch.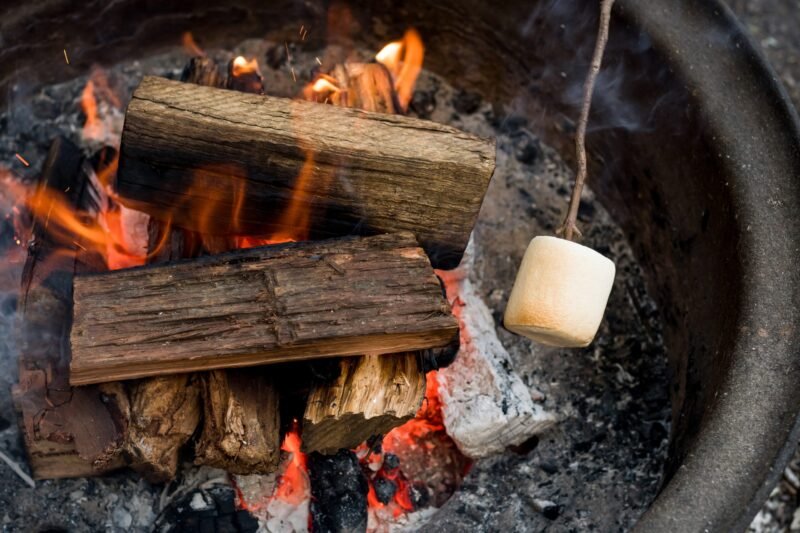 Nothing tops off a day of adventure better than a cozy bonfire. You'll cherish these moments of roasting marshmallows and sharing stories under the star-studded sky.
If you're seeking some adventure, try your hand at skeet shooting. With arrangements conveniently made at The Reserve nearby, it's an exciting and unique experience.
For those moments when relaxation is paramount, escape to our Hammock Haven. Nestled among the trees, these hammocks are perfect for a restful nap, catching up on your reading, or simply observing the clear Alabama sky.
Take relaxation to another level at Cowboy Beach. This picturesque lakeside spot is perfect for lounging, sunbathing, or simply enjoying the view. It's your personal corner of paradise at Kick Back Ranch.